Activate Accident Repair has opened its doors in Mildenhall and Sunderland as parent company Activate Group continues to grow its bodyshop division.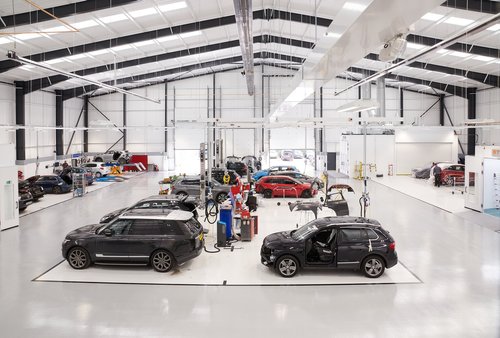 The new centres represent a £2 million pound investment in the latest repair technology, and take the total number of Activate Accident Repair sites to eight.
Like all Activate Accident Repair bodyshops, they're equipped with ADAS technology and the ability to repair plastic and aluminium on all types of vehicles, including EV and hybrid.
Activate Group Chief Commercial Officer, Victoria Turner said: "We want Activate Accident Repair to set the standard in the industry. With each new site, we renew our commitment to invest in the latest technology, best training and effective processes to ensure we deliver high-quality repairs and efficient repair journeys for our customers."
The announcement comes as the vehicle repair industry faces significant pressure, with demand for repairs outstripping available capacity in many parts of the country.
Investment in these new state-of-the-art centres is part of a strategic growth plan that will see Activate Accident Repair further complement existing strategic repair relationships within the wider Activate Group network.
Turner commented: "These two new sites are part of our strategy to build a hybrid repair network that includes guaranteed, owned capacity, and strong UK-wide partnerships with bodyshop groups and independent repairers.
"Many of our customers are reviewing their approach to alternative fuel vehicles. As a supplier partner, we're supporting these strategic decisions by investing in increased capacity, and the capability to repair the very latest vehicle technology."