Following the launch of our EV report, Joe Seys – Head of Engineering shares his views on how the growth of EVs will impact the repair industry.
First published in Modern Insurance Magazine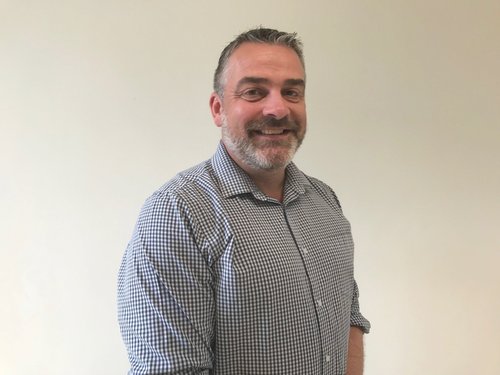 Sales figures for electric vehicles (EV) have grown significantly in the UK over recent years.
In 2021, hybrid and electric accounted for 27% of all new car sales, up from 17% in 2020 according to SMMT data. Battery electric vehicle sales were up a staggering 76% year on year.
These significant increases are likely to continue as consumer trust in EVs grows, and manufacturers prepare for the upcoming ban on the sale of new petrol and diesel cars from 2030.
According to a recent report published on TrendTracker.co.uk, Thatcham Research predicts 50% of new vehicle registrations will be made up of Battery Electric Vehicles by 2025, increasing to 88% by 2028, and reaching 97% by 2030.
How will the growth of EV and hybrid affect the claims and repair process?
Despite significant new car sales growth, EVs make up a relatively small proportion of the overall vehicle parc.
Hybrid and electric repairs accounted for less than 10% of the claims handled by Activate Group, the accident repair specialist, in 2021.
As in almost every other industry, repair trends and norms have been developing over the last two years, so analysis of the difference between EV and ICE repairs is in its infancy.
At Activate Group, we've analysed data across hundreds of thousands of claims from both the fleet and insurance industries. Some clear trends are now emerging on how EV technology will impact the claim journey, and we've created a dedicated electric vehicle report to share our insights.
The battery effect
The most significant impact is centred around health and safety. Vehicle batteries carry a considerable charge, adding complexity and risk to recovery and repair.
Many manufacturers advise against towing EVs. To combat this, recovery companies have invested in new technology and training that allows vehicles to be moved safely.
When it comes to repair, technicians need specialist equipment and training to safely repair EVs. Capability is increasing, and Activate Group has UK-wide EV repair capacity across its network – we're well-placed to support the growing number of EV vehicles on the road.
The repair industry as a whole has anticipated the need to be EV-ready, but it takes significant investment in training and equipment.
There's a concerted effort from Thatcham Research to develop a framework for EV repair and provide guidance on the most efficient repair methods.
Repair time and cost
Activate Group data shows a trend for increased average repair costs and vehicle off-road time for EVs when compared to ICE vehicles.
To work safely, technicians must isolate the high voltage battery and reconnect it after completion, adding to labour time.
On a positive note, improved safety features mean that accidents on newer vehicles are less frequent.
Data from sopp+sopp, Activate Group's fleet specialist, shows the accident ratio for EVs is lower – around 1.8 compared to 2.7 for ICE vehicles.
Looking ahead
New technology often adds cost and complexity at first. The industry has developed technology and processes to handle the additional safety measures needed to recover, repair and store vehicles with high voltage batteries.
We've seen capacity and training levels increase at pace over the last 12 months, and expect this trend to continue, minimising some of the factors that currently add cost and time.
While EVs are currently more costly to repair, it's likely that the difference between ICE and EV repairs will reduce over time.
The majority of EVs are new vehicles, and in general parts are more expensive and have longer lead times on all newer models.
We already provide safe, high-quality repairs for fleet and personal lines vehicles across the UK though our network of approved repairers. The number of EVs on the road is set to grow significantly in the years ahead, and we have plans in place to stay ahead of increased demand.
For more information on how EVs are affecting the repair industry, download the full report.